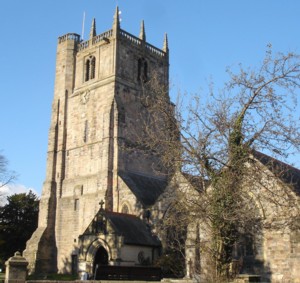 A warm welcome to the web-site of St. Oswald's, the Town Centre
Church of Oswestry, which has been a place of worship for almost 1000 years. As a living Christian community we seek to be open, friendly and accessible. The church is open daily for visitors throughout the year. We hope to offer an environment which enables all to come closer to God through prayer and worship, reflection and action. Worship, both contemporary and traditional is supported by choral music of high quality and thoughtful preaching. St. Oswald's work closely in friendship with other local churches and organisations in the wider community as we seek to share God's love for all.
Rev. Simon Thorburn, Vicar


JOIN A LENT GROUP!